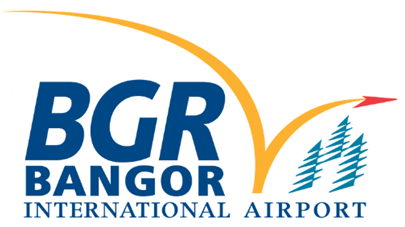 Hello Maine Troop Greeters,
Most of you are aware that Gov. Janet T. Mills has extended her original order and we are now under the Stay Safer at Home mandate, which created a phased plan to begin slowly reopening businesses in the state.
We are reaching out to give you an update on the current COVID-19 situation at the Bangor International Airport (BGR) since the airport is still open for operation but with some modifications.
As of May 1, per the Governor's Order and recommendations from the Centers for Disease Control, BGR employees will be wearing face masks in public areas of the airport, and are required to wear them when social distancing cannot be maintained. BGR is also taking measures to install plexiglass shields in areas where there is high customer interaction such as ticket counters, installing new signage to encourage social distancing, and hand sanitizing stations will be installed throughout our facilities as soon as we are able to obtain them from our vendor.
Although we miss your presence here at BGR, for the safety of you and our Troops there will be no Troop Greeting at least until the State of Maine mandate allows groups of 50 or more to assemble. In the meantime, BGR has come up with some creative ways to give our Troops a warm welcome even though you cannot be here to greet them in person:
A Maine Troop Greeters video has been created that is played in the Transit Lounge when troops arrive.
BGR has posted a display of flyers including messages and names of participating troop greeters for any flights that arrive in your absence.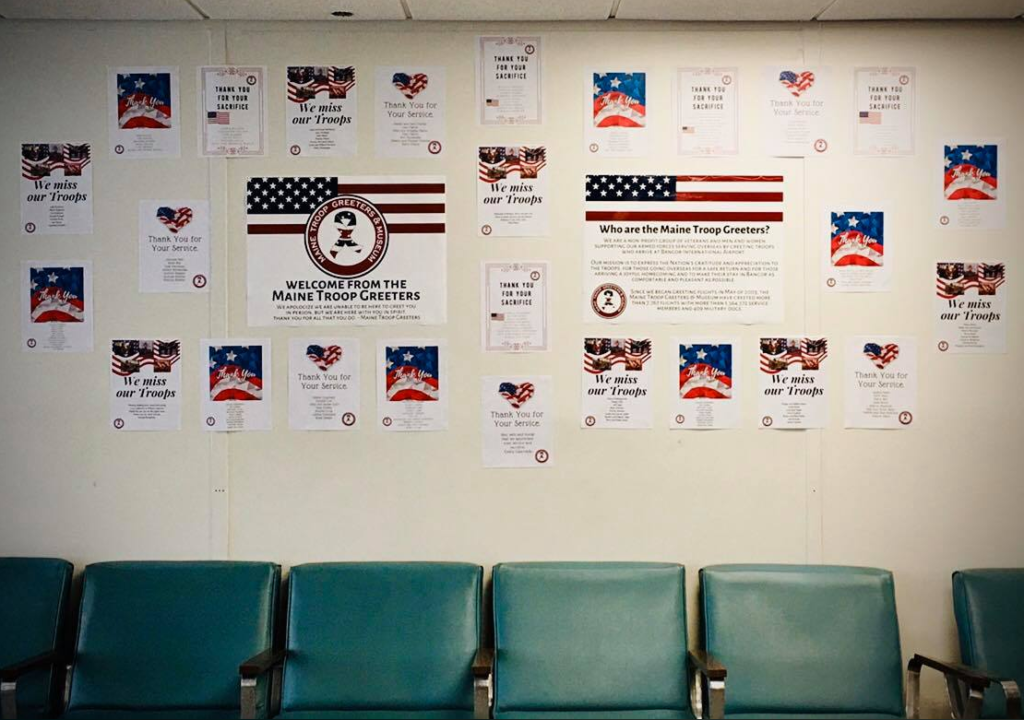 In these unprecedented times, we are looking for new and creative ways to connect in this ever-changing new normal. We miss you and look forward to being able to see you all again soon in a safe environment.
-Bangor International Airport